Postado on Tue Feb 23, 2016 5:25 pm
Line
The line formation is a standard tactical formation.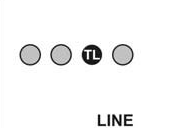 Diamond
A diamond formation is a formation of four or more soldier. Diamond Formation is good for 360 degrees look, and also to defend VIP in the middle.
File
A file is a military term for a number of troops drawn up in line ahead, i.e. one behind the other in a column. The number of files is the measure of the width of a formation of troops in several ranks one behind the other.
Remember, the formations are WIP. There will be added more in the future.