Postado on Fri May 20, 2016 12:56 pm
Hello, how are you all?
The server's community is starting to grow a lot! I want to thank you all for your support, preference and turning this into a friendly community. The server will be improved since its still in Beta phase 5.

I've also checked the server status since its launch. Take a look!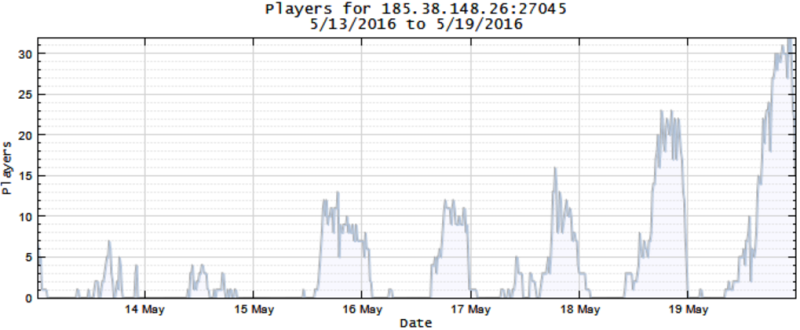 Once again, thank you all for playing. I hope you are all having fun. Don't hesitate to contact me if you need something!

Wishing you the best. <3
- Chester